Australian Graduate Women Inc. (AGW) was previously known as Australian Federation of Graduate Women Inc. (AFGW)
Formerly known as the Australian Federation of University Women Inc., AGW is the national voice of graduate women working through initiatives in Education for the advancement and wellbeing of women and girls. We link women across Australia in friendship, cooperation and understanding with each other and the network of women graduates worldwide. AGW was first formally registered in September 1922.
Through Graduate Women International (GWI) headquartered in Geneva, Switzerland – formerly International Federation of University Women (IFUW) we work with women graduates across all cultures, all fields of study, all professions and all generations to empower women and girls through lifelong education for leadership, decision-making and peace. GWI advocates for women's rights, equality and empowerment through access to quality secondary and tertiary education, and training up to the highest levels.  AGW is a national affiliate of GWI. More about GWI can be found at Graduate Women International above.
********
The AGW Logo and Constitution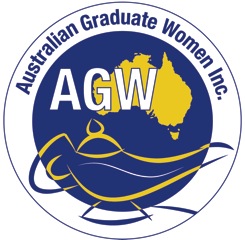 The AGW Logo The logo presides over all AGW activity. To read its history and meaning click on the 'Logo' link above.
We are now on twitter so do follow us on  @AusGradWomen
2021 AGW Fellowships Announced
Australian Graduate Women is proud to announce the successful applicants for the 2021 Fellowships:
Barbara Hale Fellowships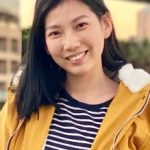 Thuc Hao (Halle) Quang holds a Bachelor's degree (with Honours) in Psychology and Education from Ho Chi Minh University of Education in Vietnam and an MSc in Brain and Mind Science from the University of Sydney. As a current Scientia PhD candidate at the School of Psychology, University of New South Wales, Halle's research investigates how and why people with neurological disorders have reduced motivation and apathy, a condition that can seriously affect quality of life for patients and for their carers. Her current research has developed a behavioural paradigm – the Gift Collection Task – to characterise whether patients have apathy because of reduced sensitivity to intrinsic reward (i.e., lack of interest and enjoyment in the activity per se), or extrinsic reward (i.e., lack of perception that the activity can bring some benefits such as income and respect), or both. Understanding this could lead to better treatment methods and outcomes.
The funds from the AGW Fellowship will enable her to apply and validate the task she has developed within a new clinical cohort, patients with Parkinson's disease. In the words of one of her referees "By taking this transdiagnostic approach to investigate symptoms that are common across different neurological and neurodegenerative disorders, her research will have greater impact and add significant value to the field of neuropsychology." To carry out her project she will spend five months working in inter-institutional collaboration with Dr Trevor Chong at the Monash University's Cognitive Neurology Laboratory, which has ongoing experience with patients with Parkinson's disease and expertise in reward-based decision-making research.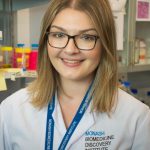 Lauren Alesi is a doctoral candidate at the Monash Biomedicine Discovery Institute, within the department of Anatomy and Developmental Biology at Monash University. She also completed her undergraduate studies at Monash University, receiving her Bachelor of Science (Honours) in 2019. Her Honours project – which focussed on characterising the impact of emerging cancer therapies on ovarian function – ignited her passion for research and motivated her to pursue her doctoral studies. Lauren has a keen interest in female reproductive biology and fertility. Her PhD project is focussed on preserving fertility and endocrine health in female cancer patients. Utilising a mouse model, her research investigates a novel pharmaceutical fertility preservation technique which hopes to be the first to simultaneously preserve fertility and prevent premature menopause from occurring, with promising results already shown in her pilot studies.
In her fellowship project, Lauren hopes to obtain the vital information to optimise the dose of this newly-available drug for maximal ovarian protection against chemotherapy. This will be achieved through collaboration with experts at Monash University who specialise in metabolomics, so that she can learn to use expensive and highly specialised techniques that extend beyond the skillset and expertise that she and the Ovarian Biology Laboratory currently possess. The work undertaken in this fellowship project is critical for the research and development of this new fertility preservation strategy. A pharmaceutical option such as this, which could stop ovarian damage from occurring in the first place, would revolutionise the landscape of oncological fertility preservation.
Georgina Sweet Fellowship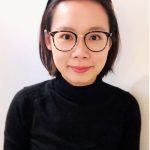 Yao (Jackie) Lu completed a Bachelor of Biomedical Sciences at the University of Adelaide and a BSc (Hons) at the Florey Institute at the University of Melbourne. Jackie is currently a PhD student at the Monash Institute of Pharmaceutical Sciences at Monash University, where she previously worked as a research assistant in the Molecular and Translational Drug Discovery laboratory; where her referees described her as "an accomplished laboratory scientist.". The focus of her PhD research is to understand the molecular mechanisms of activation of a promising receptor protein as a potential target for treating schizophrenia. She seeks to provide a molecular explanation of how some small molecules can confer their antipsychotic activity for the development of new drugs for the treatment of schizophrenia.
With the development of cryo-electron microscopy (cryo-EM) imaging, high-resolution images of receptor protein structures have become increasingly accessible. Jackie will use the Fellowship funds to access a world-leading cryo-EM facility at the University of Tokyo. She will also be able to participate personally in imaging sessions, thereby learning new skills associated with cryo-EM (sample preparation and screening) and creating career-enhancing networks within the structural biology community. Together, the Georgina Sweet fellowship will provide the backing to accelerate breakthrough drug discovery and the career of a future scientific leader.
Two Candidates were also Highly Commended:
Sukanya Jaiswal of the School of Optometry and Vision Science at the University of New South Wales, who is researching the impact of exposure to bush fire smoke on eyes and vision.
Georgina Binns of the School of Biological Sciences at Macquarie University, whose research on moths is focused on variations in the warning signals of the Australian day-flying moth, Amata nigriceps.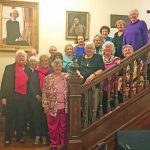 125 Years of Graduate Women's Associations in Australia 
Please read about the celebration in 2017 of the 125th anniversary of an Australian Association of Women Graduates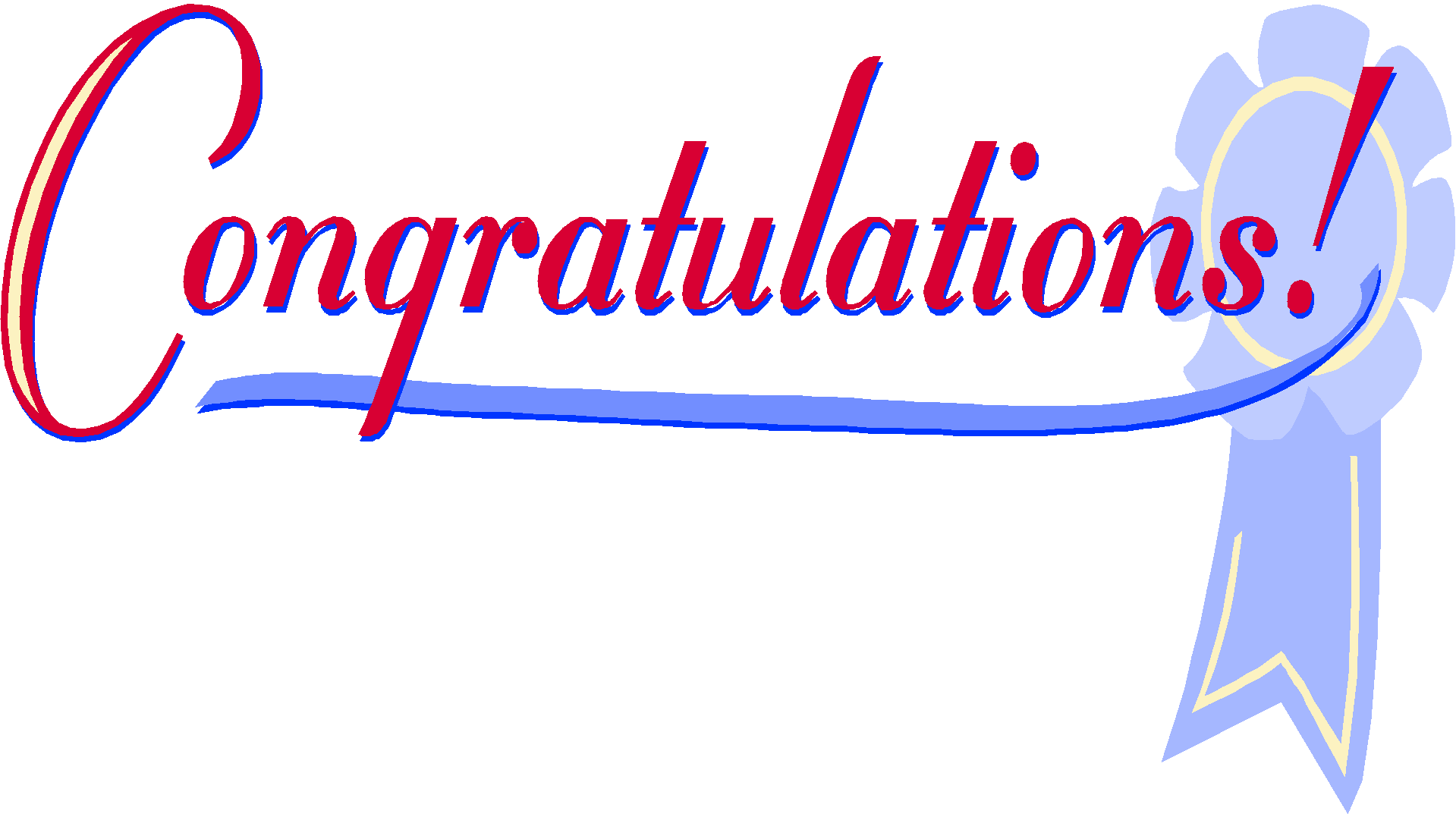 We are immensely proud of our AGW members who have received National Honours
Dalma Jacobs:   Dalma Jacobs OAM a long standing AGW member received the award of Member n the General Division for service to women in tertiary education in the Queens's Birthday Honours List in June 2020.Dalma has a long membership of Graduate Women Queensland (GWQ) joining in 1965. Dalma's expertise was recognised nationally and she has represented AFGW now AGW on the economic Security4Women (eS4W) National Women's Alliance since 2006.  Dalma is on the ABS Gender Statistics Advisory Group (GSAG), and is currently assisting ABS with the development of the 2020 -21 Time Use Survey as a member of the Time Use Reference Group (TURG) and both the Employment and Family & Relationships Working Groups.
Dr Mary Crawford: President of Graduate Women Queensland (GWQ) received the award of Member n the General Division(AM) of the order of Australia  in the Australia Day Honours List in January 2020. Mary Crawford has been a high school teacher, a member of the House of Representatives and an academics. In 1987 she was elected to the Australian House of Representatives as the MP for Forde, was Secretary of Caucus, Chair of the Education Committee and Parliamentary Secretary for Local Government. She was also Chair of the Crawford Committee which developed childcare policy for the Hawke/Keating government.
Doreen Todd:  received the award of the Order of Australia Medal in the Queens's Birthday Honours List in June 2019. Doreen is currently President of AFGW-NSW and also of AFGW-NSW North Shore Branch. She has been a member of the Central Committee during that time and is ex officio a member of the executive of AFGW.  She has been actively involved in Soroptimist International, an organization to which she has belonged since 1982, and has held executive positions at all levels from club to Region, National and International level.
Merle Thomson: Registrar of AFGW-NSW,  received the award of the Order of Australia Medal in the Australia Day Honours List in January 2019. The award recognises Merle's contribution to the three organisations  for nearly 40 years. These organisations reflect her interests and commitments, particularly to equity, health, education and the environment. Merle has been national registrar and honorary business manager of the Australian Federation of University Women for a total of 15 years and is the Public Officer for AGW.
Prof Cheryl Praeger: renowned UWA mathematician won the Prime Minister's Prize for Science and a National STEM honour in 2019. If you've ever done your banking on your phone, had an encrypted conversation over the internet or used a search engine, you can thank Cheryl Praeger for that. The mathematician who this year took out the Prime Minister's Prize for Science has spent four decades researching fundamental mathematics and algorithms that have made modern life easier.  But winning the country's premier award for science was never her goal. All a young Cheryl wanted to do was keep learning mathematics for as long as she could. "What I love about mathematics is the way it explains the world. It makes sense of the world. And as our technology advances and our world changes, the mathematical challenges are there," the University of Western Australia's emeritus professor of mathematics said.
2020 AGW Fellowships
 AGW is pleased to announce that in 2020, the following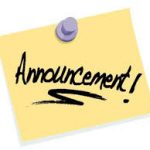 Fellowships were offered
      Two (2) Barbara Hale Fellowships: Valued at $8,000 each
     One (1) Jennifer Strauss Fellowship for the Humanities: Valued at $7,000
Results of the 2020 AGW Fellowships
We congratulate the winners of the 2020 AGW Fellowships, Jessica Hadlow, Tara-Lyn Camilleri-Carter and Lara Nicholls. Our Association is proud to support the work of these early career researchers, whose work is characterised not only by its academic excellence but also by its relevance to such major contemporary concerns as understanding obesity, correcting the androcentric focus of reproductive physiology and evaluating the status of women artists.
Barbara Hale Fellowship: 

Jessica Hadlow is a doctoral candidate in the Centre for Evolutionary Biology at the University of Western Australia. She has a keen interest in sexual selection, sperm competition, and the evolution of sperm and egg cells (gametes), and is currently researching the dynamic factors that influence fertilisation success in a broadcast spawning marine invertebrate. Studying gamete interactions in these organisms provides critical insight for evolutionary and clinical reproductive biology.
Barbara Hale Fellowship: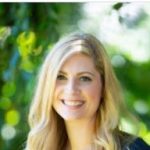 Tara-Lyn Camilleri-Carter is undertaking her PhD tudies in the School of Biological Sciences at Monash University.  In 2017 she completed with honours the Master of Biological Anthropology (Advanced) degree from ANU, that secured her a PhD place in a Biological Sciences at Monash. There, according to her supervisor "she set her sights on a PhD research program that seeks to push new boundaries in the study of obesity".
Jennifer Strauss Fellowship in the Humanities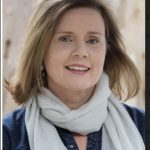 Lara Nicholls is a curator at the National Gallery of Australia and a researcher specialising in the work and status of women artists. The theme of her current PhD at the Australian National University is the professionalization and the transnational experience of women artist in the late nineteenth-early twentieth century.
Highly Commended : Four applicants from among the very competitive field were Highly Commended:
Rebecca Bunn of the School of Social and Political Sciences, the University of Melbourne, whose thesis topic is Advocacy Strategies in Post-Release Contexts: How NGOs advocate on behalf of people leaving prison.
Hailey Meaklim of the School of Psychological Sciences, Monash University, whose thesis topic is Sleep Education for Psychologists: From Training to Practice.
 Nora Trompeter of the Department of Psychology at Macquarie University, whose thesis topic is The Role of Emotion Dysregulation in Eating Disorders among Adolescents.
Yingkai (Kathy) Wei of the School of Pharmacy and Pharmaceutical Science at Monash University, whose thesis topic is Pain-on-a-chip: towards a cell-based microfluidic sensor for pain modulation.
 For the full bios of the 2019 AGW Fellowship recipients click here
For the full list and projects of  winners and those short-listed for 2018 click here