Australian Graduate Women Inc. (AGW) previously known as Australian Federation of Graduate Women Inc. (AFGW)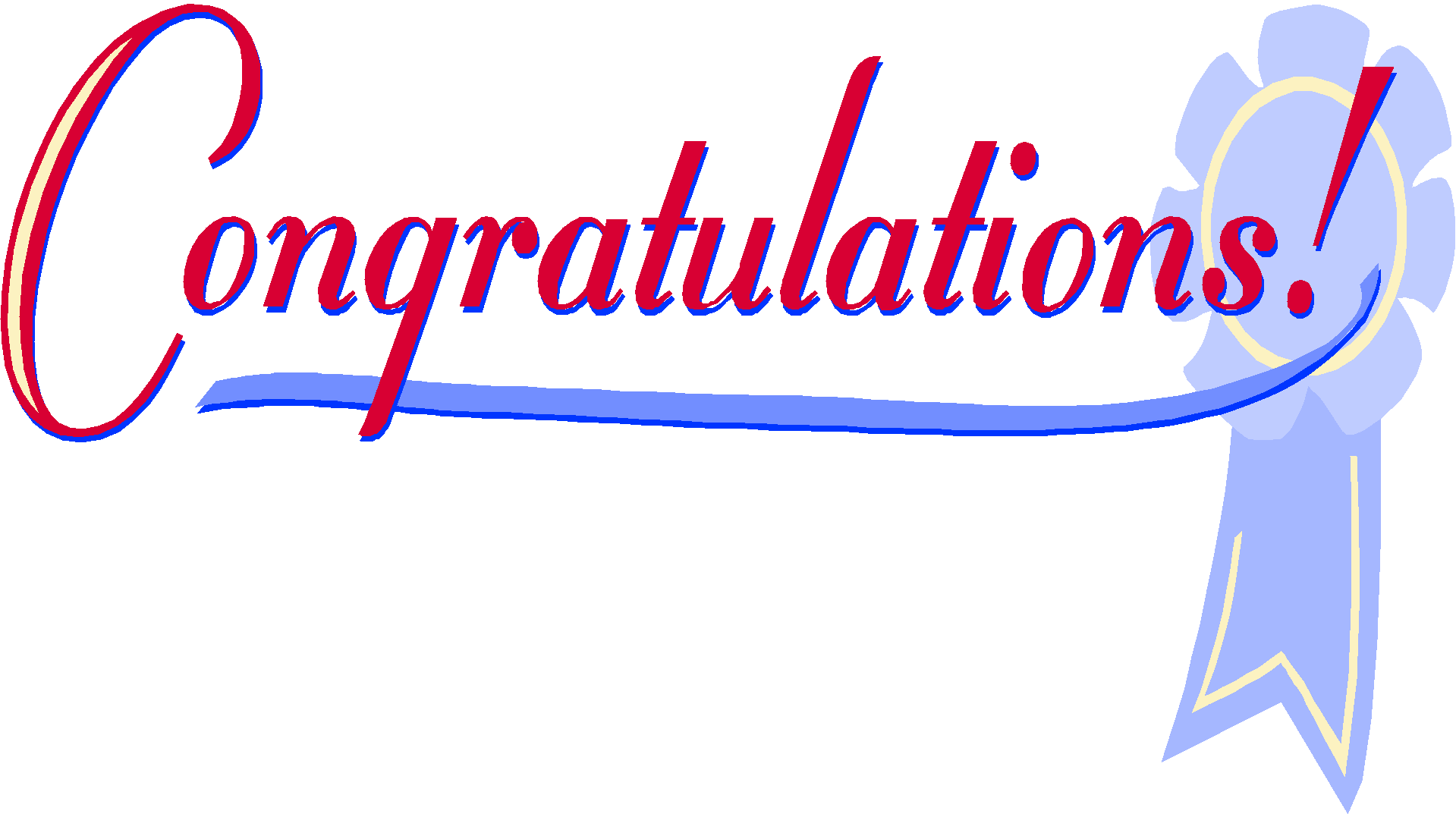 AGW Inc. congratulates Merle Thomson, Registrar of AFGW-NSW, who received the award of the Order of Australia Medal in the Australia Day Honours List in January 2019; and Doreen Todd President of AFGW-NSW and NSW North-Shore branch who received the award of the Order of Australia Medal in the Queens's Birthday Honours List in June 2019.
Prof Cheryl Praeger, renowned UWA mathematician won the Prime Minister's Prize for Science and a National STEM honour. If you've ever done your banking on your phone, had an encrypted conversation over the internet or used a search engine, you can thank Cheryl Praeger for that. The mathematician who this year took out the Prime Minister's Prize for Science has spent four decades researching fundamental mathematics and algorithms that have made modern life easier.
But winning the country's premier award for science was never her goal. All a young Cheryl wanted to do was keep learning mathematics for as long as she could. "What I love about mathematics is the way it explains the world. It makes sense of the world. And as our technology advances and our world changes, the mathematical challenges are there," the University of Western Australia's emeritus professor of mathematics said.
********
Formerly known as the Australian Federation of University Women Inc., AGW is the national voice of graduate women working through initiatives in Education for the advancement and wellbeing of women and girls. We link women across Australia in friendship, cooperation and understanding with each other and the network of women graduates worldwide.
Through Graduate Women International headquartered in Geneva, Switzerland – formerly International Federation of University Women (IFUW) we work with women graduates across all cultures, all fields of study, all professions and all generations to empower women and girls through lifelong education for leadership, decision-making and peace.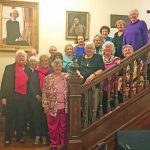 125 Years of Graduate Women's Associations in Australia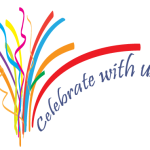 Click here to read about the celebration in 2017 125th anniversary of an Australian Association of Women Graduates
2020 AGW Fellowships
 AGW is pleased to announce that in 2020, the following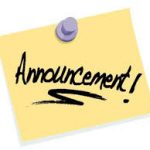 Fellowships are offered
      Two (2) 2020 Barbara Hale Fellowships: Value $8,000 each
     One (1) 2020 Jennifer Strauss Fellowship: Value $7,000
These Fellowships are open to PhD students who, being Australian citizens or permanent residents, are enrolled in any discipline at any Australian university.
  To read the 2020 Guidelines and make an Application, follow this link AGW Scholarships
Results of the 2019 AGW Fellowships
We congratulate the winners of the 2019 AGW Fellowships, Rhiannon Neilsen, Caitlin Murphy and Joni Pini-Fitzsimmons. Our Association is proud to support the work of these early career researchers, whose work is characterised not only by its academic excellence but also by its relevance to such major contemporary concerns as the capacity of artificial intelligence to modify human behaviour; mental health; and species loss as a threat to the sustainability of natural ecosystems.
Barbara Hale Fellowship: 
Rhiannon Neilsen, a PhD candidate in the School of Humanities and Social Sciences at the University of New South Wales (Canberra) has been awarded a Barbara Hale Fellowship for her project "Algorithms for atrocity prevention: the ethics of targeted messaging and genocide perpetrators". Rhiannon's previous academic qualifications are in the areas of International Relations and Politics, with a focus on the protection of vulnerable groups liable to become victims of violent harm. Her current PhD topic Re-imagining Virtue in the Virtual: Using Cyber Capabilities to Protect Vulnerable Populations from Mass Atrocity Crimes examines means by which recognised cyber capabilities could be mobilised to prevent and mitigate mass atrocities.
Barbara Hale Fellowship: 
Caitlin Murphy, a PhD candidate at the University of New South Wales (UNSW) Sydney and Neuroscience Research Australia (NeuRA), has been awarded a Barbara Hale Fellowship for her project "Investigating the role of peripheral immune cell infiltration to the brain in inflammation-associated schizophrenia". The project will extend and complement her current research into the possible causes of neuro-inflammation present in 40 per cent of schizophrenia patients. It will do so by mapping the abnormal movement of circulating immune cells across the blood brain barrier in animal models, and investigating whether drugs that block such movement improve schizophrenia-like behavioural and cognitive symptoms.
Georgina Sweet Fellowship
Joni Pini-Fitzsimmons, a PhD candidate at Macquarie University's Department of Biological Sciences, has been awarded the 2019 Georgina Sweet Fellowship for her project "Won't somebody think of the children? Using acoustic telemetry to identify reproductive areas for a vulnerable stingray." This project will enable her to extend her current PhD program of research which is investigating the biology, ecology and behaviour of adult smooth stingrays, a poorly understood species that plays an important part in Australia's coastal marine ecosystems.
Highly Commended
 The following applicants were highly commended:
Three applicants from among the very competitive field were Highly Commended:
Bronwyn Teece: School of Biological Earth and Environmental Sciences, University of New South Wales for her project: Structural characterisation of ancient organic matter in ~3.5 Ga drill core from the Dresser Formation, Western Australia.
Adelle Wright: mathematical Sciences Institute, Australian National University for her project: Realising discontinuous magnetohydrodynamic equilibria.
Nicolette Armansin: Department of Biological Sciences, Macquarie University, for her project: Modelling mate choice as a mechanism to offset disease risk in a colonial marine mammal.
For the full bios of the 2019 AGW Fellowship recipients click here
For the full list and projects of  winners and those short-listed for 2018 click here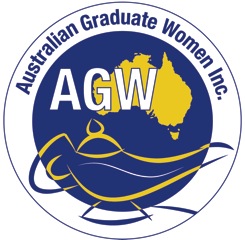 The AGW Logo The logo presides over all AGW activity. To read its history and meaning click on the 'Logo' link above.
AGW Constitution
A copy of the Constitution that governs AGW can be read here 2019 AGW Constitution
 33nd GWI Treinnial and Centenary Conference Read about the current GWI Board
GWI Website
Go to Graduate Women International and read about the GWI's international projects, the GWI and the Members' Corner. The GWI Members' Corner is now a gateway to a new interactive space with forums where members can exchange messages and a  directory where members can post their information and see profiles of other GWI members worldwide. The Members' Corner also provides one-stop access to the latest GWI Updates, blogs and discussions. Receive regular updates GWI Updates
Did you receive a GWI/IFUW Fellowship or do you know someone who did?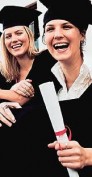 What you are doing now? What impact winning a GWI/IFUW award has had on your life and your career path? GWI hopes that you will share your news and inspire others with your story. Please send a short note ( 200 words), your written permission to publish the text and an elctronic passport-sized photograph . Email
Visit other pages of our site to learn more about our programs and how you can become part of an international network of women working for change.