AGW Inc. Council
The Council oversees AGW business is responsible for advocacy and action at national level. The Council consists of:
The four (4) AGW Inc Office Bearers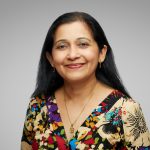 President:  Professor Jaya Dantas, PhD accepted the position of President in April 2019. She is currently Dean International and Professor of International Health in the Faculty of Health Sciences at Curtin University in Western Australia. Jaya has worked for 32 years in India, Kenya, Uganda, Rwanda, and Australia and has undertaken teaching and research in Timor Leste, Sri Lanka, Singapore, Pakistan and South Africa. Her research focusses on  resettlement among migrants and refugees especially women and youth. She is a passionate advocate for education of women and youth.  As a migrant women from India whose life has been immensely impacted by education, she contributes lived experiences on gender, education and health.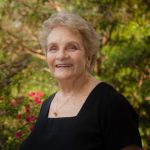 Co-ordinator for International Relations: Professor Shirley Randell AO, PhD, has been a past World Vice President of IFUW and member then Convener of the IFUW Projects Committee. She is currently a member of the Graduate Women International Special Committee on Project Development. Shirley was Founder and President of the Ballarat Branch of AFGW Vic, an Executive member of AFGW ACT, and Founder and CIR of both the Vanuatu Association of University Women and the Rwanda Association of University Woman. Since returning to Australia she has been CIR of AFGW NSW and is an Executive member of AFGW City Branch. Shirley has worked at all levels of education in Australia, Asia, Pacific and Africa and is currently Adjunct Professor at the Universities of Canberra and Newcastle.
Business Manager:Alison Hayden worked with the Commonwealth Bank for 23 years.  While working, she studied a Bachelor of Business (Accounting) and completed a Graduate Diploma in Education.  She then worked in schools in country WA and in Perth teaching Accounting and Finance and taught in China for a year teaching English.  Alison worked for 8 years as a finance administrator for a charitable organisation in Broome, WA.  Whilst working in Broome in 2001, Barbara Hale visited from Perth and gave a talk about Graduate Women WA.  On her return to Perth, Alison became a committee member and later Treasurer of GWWA. She is committed to being part of an organisation dedicated to assisting women achieve their potential through education.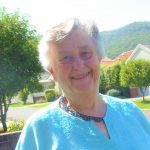 Public Officer Merle Thompson: Merle joined the then NSW Association of University Women Graduates in 1968 as a young graduate and participated in the Hunter Branch for 18 months. On returning to Sydney as branches met in business hours she became a silent member for over 10 years until Blue Mountains Branch was formed.
For over 30 years Merle was employed in the NSW Public Service as a vocational counsellor then in administration and policy with a focus on equity in education. After retiring fairly early Merle's existing commitments to AFGW as well as Polio NSW and the Australian Plants Society increased considerably and continue. In 2000 she became National Registrar assuming the role six months early and served two terms of three years plus an additional few months. In 2009 she returned to that role, having served as a proxy in between times, then in 2012 took on the new position of Hon Business Manager in which she continued until the SGM in April 2019.
Three elected council members were appointed at the AGM in November 2019, they are:
Dr Jocelyn Eskdale
Professor Kerry Ferguson
Carol Little
Representing our National Alliances are:
Dr Jane Baker and Dr Jenny Strauss at ERA (Equality Rights Alliance)
Dalma Jacobs and Professor Shirley Randell at eS4W (economicSecurity4Women)