Australian Graduate Women Inc. (AGW), place the highest priority on providing financial assistance for women to undertake university studies. To this end, it offers the following research Fellowships for women who are
• Australian citizens or permanent residents;
• enrolled at any Australian university in a PhD program; and
• have completed at least one year (or its equivalent) of their PhD studies.
For further conditions see the details of specific Fellowships:
2021 National AGW Fellowships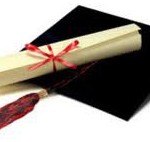 The AGW Barbara Hale Fellowships (2)
The AGW Georgina Sweet Fellowship
Download the Guidelines for applicants,  the Application Form and the Guidelines for Referees.
Further Enquiries may be made to agw.fellowships.officer@gmail.com
The 2020 fellowship round is closed and the awardees announced on our home page.

Related Scholarships Offered by Graduate Women International (GWI) and by State Associations of Women Graduates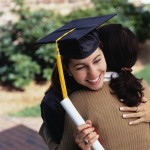 AGW is a national affiliate (NFA) of Graduate Women International (GWI). GWI offers Fellowships and Grants for postgraduate international study similar to those offered by AGW. Go to https://graduatewomen.org/what-we-do/grants-fellowships/

State Association Scholarships and Awards
A range of education awards are offered by associations of women graduates in NSW, South Australia, Queensland, Victoria and Western Australia. These have their own priorities and guidelines and may be limited to applicants residing in the State or enrolled at one of their universities. For information consult the following:
https://www.afgwnsw.org.au/scholarships/
http://www.afuwsa-trust.com.au/postgraduate-scholarships/
http://gwq.org.au/awards/
http://graduatewomenwa.org.au/scholarships/
https://gradwomenvic.org.au/scholarships