2018 AFGW Fellowships
Barbara Hale Fellowship: Stefanie Puszka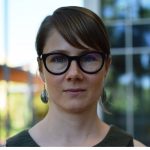 Stefanie Puszka holds BA degrees in Indigenous Knowledge (Charles Darwin University) and Politics and Economics (Monash University) and is undertaking her PhD through a joint program at Charles Darwin University and the Australian National University' s Centre for Aboriginal Economic Policy Research.
Her PHD topic is 'The Moral Economy of Dialysis in the Northern Territory: Indigenous people, kidney disease and medical dislocation in postcolonial Australia'. Her supporting statement explains her proposal to use the Fellowship funding for dissemination and translation of her research:
My research addresses a critical issue of justice and equity for Indigenous families and communities in the Northern Territory. [It] has potential to contribute to policy development in a range of areas including dialysis service delivery models, strategies addressing patient participation in treatment, support services, coordination of Commonwealth and Territory programs and culturally competent care. However, in order for the benefits of my research to be fully realised, I will need to engage with participants, communities, service providers and policymakers in a phase of research dissemination and translation.
 The Yol?u co-researchers I am collaborating with are traditional owners and elders who have direct experience of end stage kidney disease and who have the standing in their own communities required to bring this research dissemination and translation project to fruition. This proposed project provides significant employment and capacity development opportunities for them in film production, research and advocacy. It will contribute towards their on-the-job learning and assessment within the Certificate II in Community Health Research that they are currently undertaking as part of their employment. Co-researchers' contributions will be acknowledged in publications and conference presentations, including opportunities for co-authorship.
 I have a strong interest in working with Indigenous people and communities through participatory research projects to understand how Indigenous Australians experience and engage with government services. In my academic, research and professional career to date I have had opportunities to collaborate with Indigenous people in various areas including health and wellbeing, social security, family wellbeing and the justice system. My ambition is to continue to develop participatory and empowering ways of working with Indigenous collaborators and in future develop a program of economic anthropology research addressing key issues in Indigenous peoples' livelihoods. This proposed research dissemination and translation project will help me develop essential skills for this work, in participatory research methods, communicating findings to different audiences and collaborating with Indigenous people and communities in respectful ways.
Stefanie has strong support from the Indigenous community, excellent references and consistently strong assessor recommendations as exemplified in 'This is an outstanding program, and the separable project identified in the Fellowship application has a very clear value proposition.  I see it as completely complementary to what appears to be a very high quality PhD.  The 'dissemination' of research findings to and by local indigenous communities seems critical to achieving the full value of the work that has been done, but this would not typically form part of the PhD or be covered by other forms of funding'.
Barbara Hale Fellowship: Siobhan Loughnan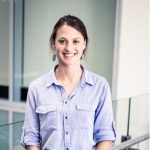 Siobhan Loughnan holds an Honours degree in Social Science (Psychology) from the University of the Sunshine Coast and is completing a PhD at the University of New South Wales, where her topic is
'The Development and evaluation of an internet-delivered cognitive behavioural therapy program 'MUMentum' for the treatment of maternal anxiety and depression during the perinatal period"
As part of her PhD, Siobhan has already developed and trialled two new internet-delivered treatments for anxiety and depression during pregnancy (MUMentum Pregnancy) and the postnatal period (MUMentum Postnatal) with a team of Australian experts in anxiety and depression, and perinatal mental health. The MUMentum programs are the first online programs worldwide designed specifically for anxiety and depression in pregnant and postnatal women, and can be completed from the privacy and convenience of the subject's home.  The ultimate aim of her PhD program is to provide an effective and sustainable intervention that empowers mothers to seek help and engage in treatment.
Siobhan's proposed project to support and extend her current work is the undertaking of an intensive six-week academic placement with a world-leading perinatal research team: the 'Perinatal Pathways' laboratory at Columbia University, New York. She already holds an invitation for this placement, and explains its importance in her final summary:
This fellowship will support Siobhan in sharing her PhD findings with an international community and in establishing international collaborations. Siobhan will complete an academic placement at a world-leading perinatal research laboratory at Columbia University in New York. During this fellowship, Siobhan will gain feedback on her PhD program and have the opportunity to participate in a range of world-leading clinical studies which will advance her skills as an independent researcher.
 Specifically, she aims to broaden the scope of her PhD by addressing current limitations in the literature for the prevention of anxiety and depression and establish a collaborative relationship with an international community to discuss further evaluation of the MUMentum programs. She is particularly interested in pregnancy, a "window of opportunity" to prevent the development of maternal mental health problems. During her time in the US, Siobhan will also present her PhD findings to international peers at a prestigious conference for research into the treatment of anxiety and depression in the US.
 Further, this Fellowship will assist in extending Siobhan's track record of publications and will increase her competitiveness for successful grant funding as an early career researcher in Australia. This Fellowship will support an excellent and rare opportunity for an emerging female researcher to promote an Australian intervention at an international level, and enhance the international profile of Australian research in this field. ?
Siobhan is seen by both her referees and the assessors as an impressive young researcher who is already publishing in the field – one whose academic ambitions for postdoctoral study and a long-term academic career are likely to be fulfilled as well as her wish to make a national and international contribution to a problem that affects so many women and their families.  The word 'important' is used of her research by both referees and assessors, but they also stress its intellectual quality in comments such as 'This is new and innovative research in the future direction of psychology, and it's using the latest methodology, namely the computer. '
AFGW Fellowship: Blythe Worthy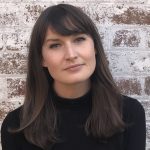 Blythe Worthy holds an Honours BA degree from the University of Sydney, where she is pursuing her PhD in film and television studies, an interdisciplinary program coordinated jointly by the Department of Art History and the Department of English.
The title of her thesis, which refers to a recent well-received television series 'Top of the Lake', is 'The Lake in the Frame: Jane Campion and Antipodean Television 1986-2017'.   She explains it as being 'the first in-depth and long-term scholarly study of facets of Antipodean film and television that also engages with a variety of discourses (feminism and post-modernism) pertinent to the current politico-cultural psyche in Australia and New Zealand'.  Her capacity to undertake an ambitious project is underpinned by her own student feminist activism and the fact that she does have actual, if limited, practitioner experience, having made a short television documentary for SBS. One assessor comments that her CV shows her as a leader –an actor as well as a theorist.
Her current PhD program takes as its focus the director Jane Campion, who has worked in both film and television in Australia and New Zealand.  Her proposed Fellowship project, entitled 'Supporting Roles: Australian women on both sides of the screen' plans to use archival material only available in the United States to expand that focus and give greater depth to her analysis of gender representation in the media through 'access to the body of unreleased and historical feminist televisual resources in American archives.'   She has already reviewed resources available in Australia and New Zealand (in an on-site visit) and noted that they are scanty in substance and also rarely interested in research methodology.  A preliminary trip already undertaken to archives in America has enabled her to determine that the two places where she will find the richest collection of archival material and also establish contact with scholars already established as experts in her areas of theoretical interest are the University of California at Los Angeles and the University of San Diego, so she is proposing to spend a three months intensive study period at these institutions, to which she already has invitations.  At UCLA she plans to use the archives to increase her understanding of the historical movement of women in the entertainment industry since 1939 and also of the evolution of televisual language in the transition from radio to screen. At San Diego, her particular interest will be in observing the research methods used at the Centre for the Study of Women in Television and Film.
Blythe's referees have noted that Blythe is still developing as a researcher, but consider her 'formidable work ethic' and her enterprise in self-directed development of  her research will guarantee successful conclusion of the PhD and make possible her subsequent planned publication of a book-length study.  Her assessors see her PhD topic and her project as making a 'significant and timely' contribution to an area of film studies –the commercial network television series—that is an important media development as yet little subject to scholarly recording of its development and analysis of its cultural significance.
Highly Commended  The following applicants were highly commended:
Emma Austin: School of Environmental and Life Sciences, University of Newcastle – Project title: Quantifying adaptive capacity in rural communities impacted by drought.
Kirsten Ball:  Hawkesbury Institute for the Environment, Western Sydney University – Project title: Measuring soil carbon content and stable carbon fractions in soils from differentially cover cropped vineyards agroecosystems: a study using MIR spectroscopy and NMR imaging to simplify soil carbon accounting.
Jocelyn Chan: Department of Paediatrics, Melbourne Medical School, University of Melbourne – Project Title: Developing a mathematical model to determine the threshold pneumococcal vaccine coverage required for herd immunity.
Alexandra Langford:  School of Social Science, The University of Queensland – Project Title: Private finance and social enterprise on Indigenous land in Northern Australia
Annabelle Workman: School of Earth Sciences, University of Melbourne – Project Title: Counting on health: Evidence for human health and co-benefits as a consideration in climate policy.