AGW Georgina Sweet Fellowship
The AGW Georgina Sweet Fellowship will next be offered for 2021.
The Fellowship is open to women who, being Australian citizens or permanent residents of Australia, are enrolled at an Australian university for a PhD degree by research in the areas of Science, Technology, Engineering, Maths and Medicine. Only citizens of Australia or Australian permanent residents may apply.
The Fellowship is offered for the second and subsequent years of a doctoral program. First year doctoral students and applicants just beginning their research are not eligible.
The Fellowship funds are intended to facilitate a research project that will extend the nature and/or scope of the currently approved PhD program and the specialised knowledge and skills of the applicant.
The project must be completed within twelve months from the official date for commencement of tenure OR by the PhD submission date, whichever is the sooner.
No later than three (3) months from the approved date for concluding tenure of the fellowship, the recipient must submit a written report on the work accomplished. The financial assistance given by AFGW must be acknowledged in any published material embodying the results of the work carried out.
For further information on current criteria and conditions, go to the Guidelines. It is essential that you read these Guidelines before attempting to begin your Application.  Applications will only be accepted if made on the official Application Form. Access the Guidelines and the Application Form here.
*******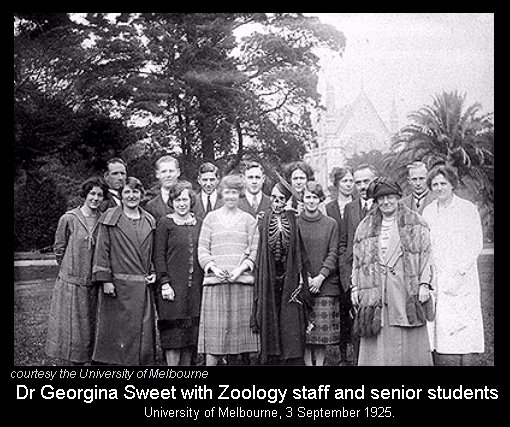 Read about Georgina Sweet here.